About Taihe Institute
Founded in 2013, Taihe Institute (TI) is an independent, non-profit think tank based in Beijing, China, with the mission of facilitating mutual appreciation between civilizations and promoting global peace and development. Holding to the motto "On Times We Focus," TI is dedicated to providing informed analysis and expert recommendations supported by in-depth research. TI's open-minded inquiry provides diverse viewpoints for individuals, organizations and governments seeking to better understand China and the wider world.
TI focuses its research on five areas: international relations, ethnicity and religion, education and culture, economy, and science and technology. It accepts commissions from central and local governments of all levels to carry out regional economic and social researches.
Up till now, TI has maintained links and connections with nearly a hundred prominent organizations at home and abroad via academic exchanges and other unofficial events, such as the Chinese People's Institute of Foreign Affairs, the China Public Diplomacy Association, the China Institutes of Contemporary International Relations, the China Education Association for International Exchange, the United Nations Educational, Scientific and Cultural Organization (UNESCO), the Shanghai Cooperation Organization Secretariat, the Brookings Institution, the National Committee on United States-China Relations, the Eisenhower Fellowships, and the College of Europe.
Moreover, TI has established joint research centers and mechanisms with Peking University, Nankai University, East China Normal University, Hunan University, Xiangtan University, and other institutes of higher education.
TI is also a member of the Belt and Road Studies Network and the BRI International Green Development Coalition, and the Chair of the expert committee of the Innovation Center for China-U.S. Youth Exchange.
TI actively collaborates with international media outlets and publishes its research results through media and its official accounts on various online platforms, including a monthly online English publication, TI Observer. Major findings are also published in the form of TI Library.
In 2017, with the theme of "Science Culture · Future Ethics · Common Values," TI initiated the annual Taihe Civilizations Forum (TCF), aiming to "seek common values and explore harmonious development." Now the Forum has grown into a crucial platform for international academic exchanges and public diplomacy.
In 2021, TI established the Taihe Institute Observer Community (TIO Community), an all-new exchange platform for Chinese and international political, business, and academic elites.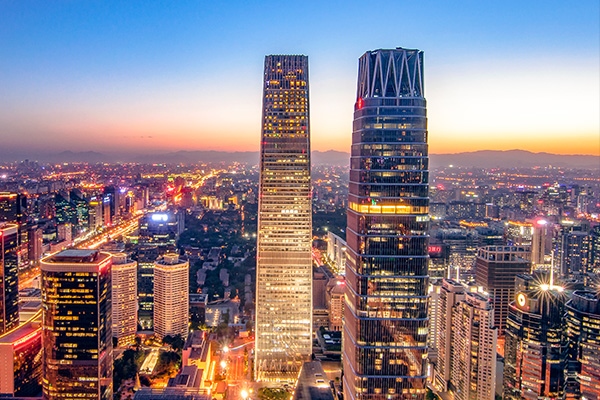 Contact us
Address: 23/F, ShunMaiJinZuan Plaza, A-52 Southern East Third Ring Road, Chaoyang District, Beijing
Postcode: 100022
Telephone: +86-10-84351977