On August 11, 2022, in the presence of H.E. Mr. Moin ul Haque, Ambassador of the Islamic Republic of Pakistan to China, and Mr. Peng Binge, Chairman of Taihe Institute (TI), Mr. Omar Malik, Representative of the Chemical Society of Pakistan (CSP) in China, and Mr. Wang Xiaobo, TI Executive Vice Chairman, signed the Memorandum of Understanding for Strategic Cooperation between CSP and TI.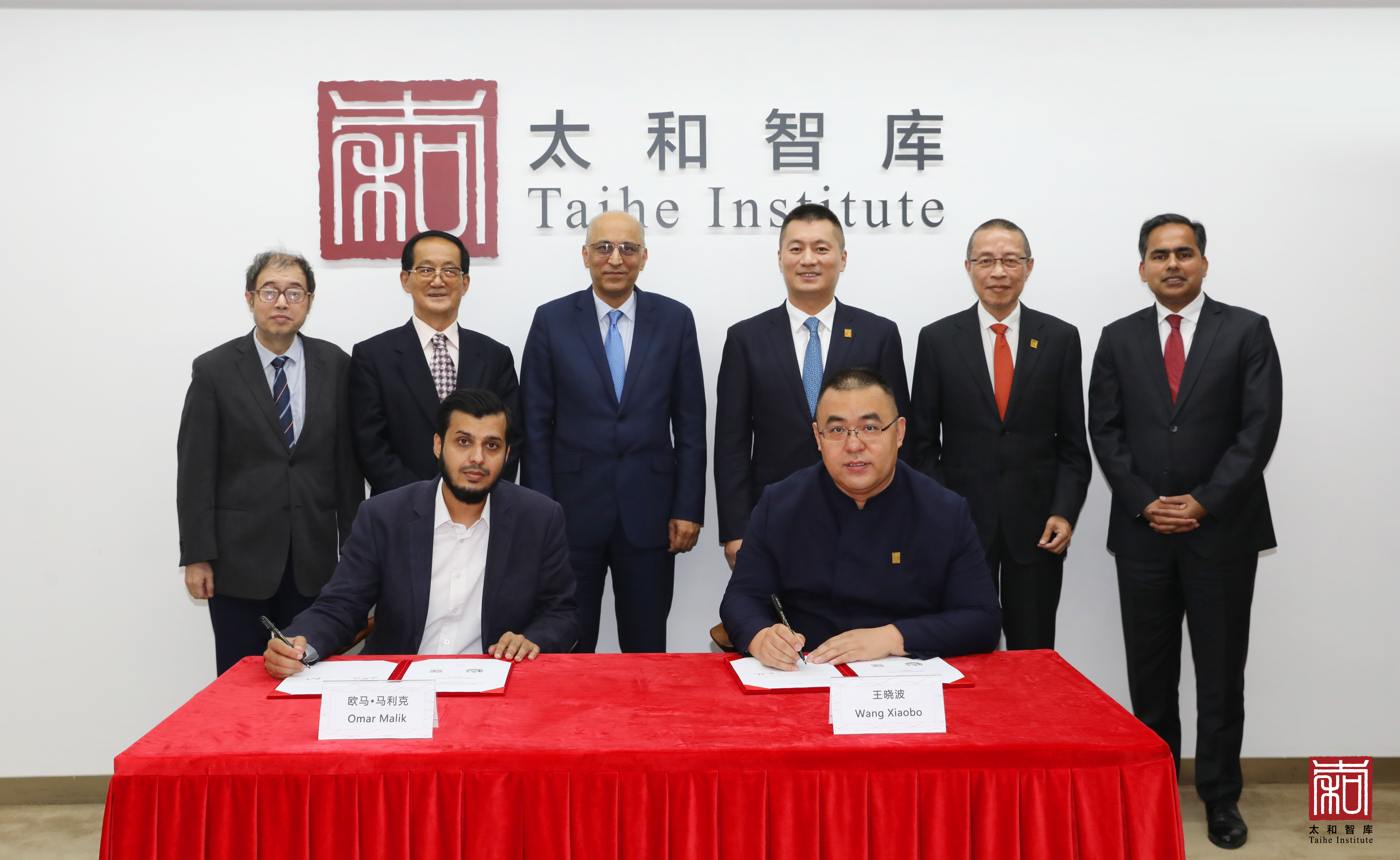 Distinguished attendees of the signing ceremony include Counsellor at the Embassy of the Islamic Republic of Pakistan in China Mr. Naeem Iqbal Cheema, Press Attaché Ms. Syeda Saira Raza, Third Secretary Ms. Rabbia Nasir, TI senior fellows Mr. Liu Yangsheng and Mr. Einar Tangen, Director of the Center for International Strategic Studies of China Reform Forum Mr. Ma Jiali, and former Director of the Islamabad Branch of People's Daily Mr. Wang Nan, as well as some TI Executive Council members.
To further enhance the all-weather strategic cooperative partnership between China and Pakistan from a non-governmental perspective, the CSP and TI will establish a long-term partnership to make comprehensive cooperation in science and technology in forms of research, exchanges and project management.
——————————————
ON TIMES WE FOCUS.
Should you have any questions, please contact us at public@taiheglobal.org