Metaverse Applications in China
May 30, 2022
About the author:
Marco Carrasco-Villanueva, Economist; Specialist in Monitoring and Evaluation at the Ministry of Women and Vulnerable Populations of Peru; Professor of East Asian Studies at National University of San Marcos; NASA Space Apps Local Lead for Lima, Peru; TI Youth Observer
Raquel Sánchez-Mejía, Organizational Psychologist; HR Professional and IT Recruiter at Gestión y Sistemas, Microsoft Local Partner in Peru; NASA Space Apps Local Co-Lead for Lima, Peru; TI Youth Observer
---
The world is rapidly evolving thanks to technological advancements that continue to characterize the 21st century and are revolutionizing every aspect of human life. One notable innovation embraced in the developed nations, and now sweeping across the globe, is the Metaverse.
Metaverse has been identified as both a digital world and a virtual universe where technology presents avatars of human beings. In the digital world, individuals can partake in many of the things with which they engage in the real world, including shopping, attending school, and moving from one place to another. Individuals also experience a greater overlap of their physical and digital lives through advanced technologies such as virtual and augmented realities (VR and AR). According to a comparative study on the way the Metaverse connects with China laws, the Metaverse is bound to replicate the real world in the not-too-distant future, including how individuals meet, engage, and socialize.1
China is one of the countries that are progressively buying into the idea of the Metaverse and its applications in the hope of reaping massive profits when it finally expands throughout the entire globe. To this end, the Chinese government has received more than 16,000 Metaverse-related trademark applications.2 With the Asian region's fast increasing population, the Metaverse also provides Chinese organizations and entities with the opportunity of expanding their operations.
To contribute positively to Metaverse's growth, Chinese investors are increasingly fusing and transforming the business models and commodities they offer with VR and AR capabilities. It is worth mentioning that VR and AR technologies represent the platform upon which China is cementing and strengthening its Metaverse version, regardless of whether it is creating a computerized version of reality or intensifying sensorial perceptions of human experience.3
According to a report published by Kharpal, the Metaverse has proved intriguing for many Chinese netizens. As such, tech firms in the region are increasingly investing in the new market that they predict will surpass US$8 trillion in the next few years.4 In 2021, Baidu became one of the first entities to signal its entry into an emerging global Metaverse arena when it established the Metaverse application, "Land of Hope."
The "Land of Hope" application introduced an avatar that allowed individuals to engage and interact in different virtual scenarios of Chinese history combined with futuristic designs. For example, users on the app can view the sci-fi version of the Shaolin Temple.
Tencent, the creator of WeChat and the region's leading Internet and tech company, has employed measures that focus on virtualizing its social offerings. It recently launched the Super QQ Show feature on the QQ Platform and created a 3D interactive space where individuals can interact and play games together.
In 2022, Yidian Entertainment Technology Company developed an application named Jelly that allows users to create personalized avatars and interact with a maximum of 50 people.5 Jelly has taken the Chinese market by storm and has since surpassed WeChat to be identified as the most downloaded application in the region's Apple app store.6 Additionally, ByteDance, which is renowned for the development of TikTok, has created two Metaverse applications - Party Island and Pixsoul - which respectively cater to the Chinese and Southeast Asian markets. Both applications allow individuals to create avatars and converse with friends.7 The Soul is another popular Metaverse application that employs an algorithm to connect individuals who share common passions and hobbies.8 It succeeds in balancing the excitement of real connections with the freedom of virtual identity by using features such as voice call matching functionality.9 Soul appeals to and endears itself to the open and curious young users in China.
Chinese consumer behavior has proven to be intrigued immensely by the Metaverse. This is supported by the long history of Chinese Internet users appreciating new technology and embracing advancements that make their work and life easier. A study revealed that 78% of Chinese consumers are keen on interacting within gaming worlds, which is in sharp contrast to the 57% of US and 47% of UK consumers seeking interaction within virtual gaming environments.10
The study also identified that 82% of Chinese consumers are entirely optimistic about the Metaverse's benefits. Thus, the markets for both VR and virtual idols in China are booming and are estimated to be respectively worth US$8 billion and US$548 million. The success witnessed in these markets is attributable to the fact that virtual intermediaries are more relatable to Gen-Z consumers. Moreover, they guarantee safer alternatives for conventional influencers due to ease of use and elimination of human error.11 A good example in this regard was the 2021 launch of the region's first meta-human, Ayayi, which has recently functioned as a digital manager at Alibaba. Another pertinent example is the virtual performer Luo Tianyi, who has attracted over five million followers on her Weibo account. Both Alibaba's Ayayi and Luo Tianyi are evidence that content-sharing platforms are turning to the Metaverse to attract younger users.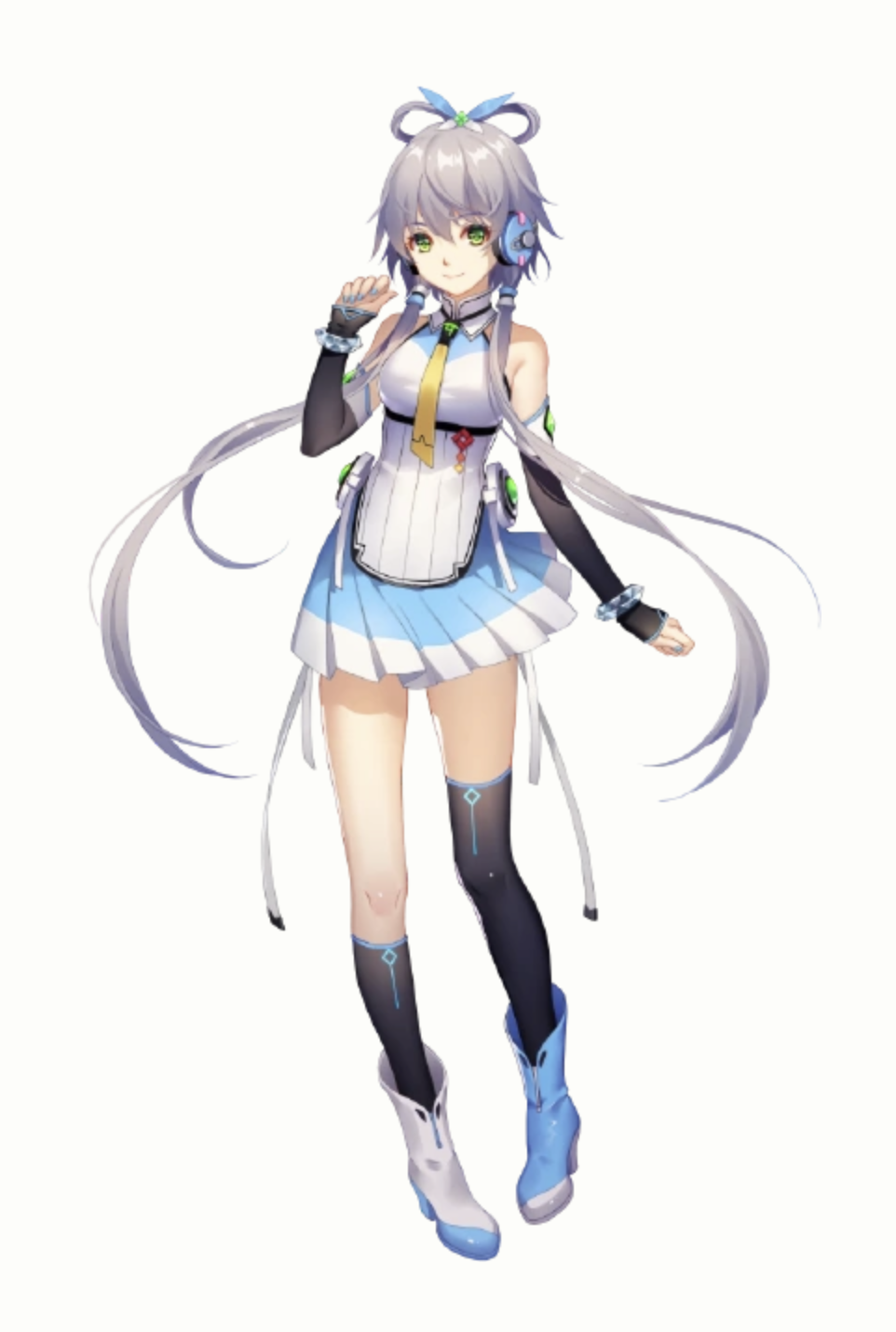 (Source: vocaloid.fandom. com)
The Chinese Metaverse has several significant differences from those of other countries. The first is increased supervision from political groups and government control. This is one of the main reasons for the caution witnessed in Chinese companies and constraints on unfettered investment in the new market. Regulatory constraints have also been applied to various commercial sectors including cryptocurrencies.
Secondly, unlike in other regions where the Metaverse is more visually focused, socializing is often the main motivation in China. As such, Chinese apps seek to establish a human connection by giving human voices to avatars and screens.12
Despite the many benefits of Metaverse applications, some of China's provincial governments, such as Shanghai and Hefei, have begun to regulate and control the new market. Their actions followed the 2021 publication of a report authored by The China Institutes of Contemporary International Relations, which is affiliated with China's Ministry of State Security, which required lawmakers to establish regulations, laws, and policies that would address virtual crimes and ensure greater protection of user privacy. Accordingly, Metaverse applications, produced by Chinese companies like Baidu and Tencent, must use strict security measures to prevent online fraud in the digital world. There is fear that unscrupulous individuals, including hackers, will infiltrate user platforms to steal valuable data.
Nevertheless, some local authorities such as the Guangzhou Huangpu District have shared several measures to help promote Metaverse innovation. One example is a proposal to develop a Metaverse Industrial Fund to assist in attracting social capital. Other local governments have adopted similar initiatives to showcase the importance and benefits of Metaverse innovation and its revenue potential.
The potential innovation and revenue benefits of Metaverse applications offer vast opportunities for brands. However, the current limitations on monetization opportunities have made some luxury brands defer venturing into the new market. Luxury brands don't view the Metaverse as a direct source for increasing their returns and profit. The lack of a resale market for digital collectibles in the Metaverse effectively restricts luxury brand engagement, which typically uses the digital world to market products and services. Nevertheless, as the Metaverse adapts and adopts commercialization, luxury and fashion brands will certainly begin realizing benefits from the platform. The Metaverse's potential to transform online shopping experiences into physical outlets is one such possibility.
Young consumers in China play a crucial role in the growth of the Metaverse and digital world. It accords them with new freedom and different ways of self-expression by creating close social connections. The Metaverse also accords brands and organizations with limitless commercial opportunities. To exploit the vast commercial and social potential of the Metaverse, brands will need to adapt to local regulations, consumer preferences, and the stringent regulations being established to deter online fraud and protect user privacy.
1. Yujun Huang, "Comparative Study: How Metaverse Connect with China Laws," SSRN Electronic Journal, October 20, 2021, pp. 1-17, https://doi.org/10.2139/ssrn.3955900.
2. Giulia Interesse, "Metaverse in China: Key Players, Government Regulations, and Trends," China Briefing News, April 21, 2022, https://www.china-briefing.com/news/metaverse-in-china-trends.
3. Staff Writer, "China's Frenzied Metaverse Poised to Balloon into $50bn Business," Nikkei Asia (Nikkei Asia, March 15, 2022), https://asia.nikkei.com/Business/China-tech/China-s-frenzied-metaverse-poised-to-balloon-into-50bn-business.
4. Arjun Kharpal, "China's Tech Giants Push toward an $8 Trillion Metaverse Opportunity - One That Will Be Highly Regulated," CNBC (CNBC, February 14, 2022), https://www.cnbc.com/2022/02/14/china-metaverse-tech-giants-latest-moves-regulatory-action.html.
5. Interesse, "Metaverse in China," China Briefing News, April 21, 2022, https://www.china-briefing.com/news/metaverse-in-china-trends.
6. Chang Che, "The Top 10 Metaverse Companies in China," SupChina, February 21, 2022, https://supchina.com/2022/02/15/the-top-10-metaverse-companies-in-china.
7. Giulia, "Metaverse in China," China Briefing News, April 21, 2022, https://www.china-briefing.com/news/metaverse-in-china-trends.
8. Yi Jing Fly and Laura Grünberg, "What Will China's Metaverse Look like?," The Diplomat (for The Diplomat, March 30, 2022), https://thediplomat.com/2022/03/what-will-chinas-metaverse-look-like.
9. Ibid.
10. Ibid.
11. Ann Cao, "China's Hottest Metaverse App Suspends Downloads," South China Morning Post, February 14, 2022, https://www.scmp.com/tech/tech-trends/article/3167032/chinas-top-metaverse-app-removes-itself-app-stores-citing-online.
12. Fly and Grünberg, "What Will China's Metaverse Look like?," The Diplomat (for The Diplomat, March 30, 2022), https://thediplomat.com/2022/03/what-will-chinas-metaverse-look-like.
This article is from the May issue of TI Observer (TIO), which is a monthly publication devoted to bringing China and the rest of the world closer together by facilitating mutual understanding and promoting exchanges of views. If you are interested in knowing more about the May issue, please click here:
——————————————
ON TIMES WE FOCUS.
Should you have any questions, please contact us at public@taiheglobal.org