How Has the Situation in Ukraine Affected the Underlying World Economic Outlook?
April 26, 2022
About the author:
Marco Carrasco-Villanueva, Economist, Specialist in Monitoring and Evaluation of the Ministry of Women and Vulnerable Populations of Peru, Research Associate of Seed of Change Consulting, Brooklyn, NY; NASA Space Apps Local Lead for Lima, Peru; TI Youth Observer
---
The Russian special military operation against Ukraine that began on February 24th, 2022, has not only precipitated substantial, long-term economic damage for both Russia and Ukraine but significantly impacted the global economy. The immediate Western response to the Ukraine crisis was the imposition of rigorous and impactful sanctions on Russia. US President Joe Biden has stated that the invasion of Ukraine was an act of genocide. On April 12th, 2022, Russia's President Vladimir Putin said that peace talks with Ukraine were at a "dead end," signaling that no end to the crisis was in sight.
Russia and Ukraine play a sizable role in the production of natural and neon gas, wheat, fertilizer, agricultural products, lumber, as well as steel, and other metals. By suspending the production of food and fertilizer, Russia catalyzed the ban of exported goods by other countries. As a consequence, global grain, natural gas, and fertilizer markets have been disrupted, adding further inflationary pressure to already inflated food and production costs. On April 6th, 2022, oil had risen to US$108 per barrel, and by April 10th, Ukraine had lost at least US$1.2 billion in grain exports. The UN task force has warned that the Ukraine crisis will have severe negative effects on the economies of developing countries already facing rapidly escalating food and energy costs.
Energy prices are the main transmission channel for rising inflation and declining economic growth resulting from the Ukraine crisis. On the front lines of the global energy market, Russia and its agricultural production will be adversely affected by the resulting increase in energy prices. Agriculture is heavily reliant on energy, absorbing a high amount directly from fuel, gas, and electricity. At a meeting on April 14th, Putin blamed Western partners for the current situation with the country's oil and gas sector, claiming they were in payment default for the delivery of Russian energy resources. Eager to improve the situation, Russia is ready to sell crude oil and oil products to supportive countries. Additionally, Ukraine's active war zones are currently facing severe shortages of food, water, and energy. The shortages are due to disrupted logistics of food supply chains, winter harvesting, and spring planting, as well as limited availability of agricultural stores of fuel, fertilizers, pesticides, and seeds.
Aside from the ban on oil products, recent sanctions have also targeted common consumer goods and diverse services.1 Food and beverage companies, such as McDonald's, Coca Cola, and Heineken, among others, have announced a temporary service suspension in Russia, some even declared a permanent end to their operations. The introduction of another round of sanctions has included the Society for Worldwide Interbank Financial Telecommunication (SWIFT), which ejected several Russian banks from its network, and direct sanctions against the Central Bank of Russia.
On April 13th, 2022, the Russian Foreign Minister, Sergei Lavrov, said that Russia planned more sanctions in riposte to those placed on Russia by the U.S. According to a recent Reuters poll, Russia's economy has shrunk by 7.3% in 2022, indicating the significant effect of the sanctions on the country's economy.2 The sanctions have also caused a significant depreciation of the Russian rouble, which, in the long term, could negatively affect investment and productivity growth prospects in the country. In this challenging context, China is one of many countries opposed to the imposition of sanctions on Russia. These countries and individuals argue that sanctions affect civilian populations with minimal or no control over foreign policy issues. On April 4th, 2022, China called for talks over the crisis and blamed Washington and NATO for provoking and fueling the conflict by supporting Ukraine with arms and soldiers.
Russia faces a steep decline in economic prosperity by the end of 2023 as the cost of war, injurious sanctions, and corporate flight weaken the economy. Statistics depict the sad state of the Russian economy following the crisis. As of April 2022, inflation in Russia was at its highest point in 20 years. As such, Russia's economy is expected to contract by 15% in 2022, followed by a decline of 3% in 2023, leaving the gross domestic product (GDP) where it was 15 years ago. This depreciation means that more than US$30 billion has been removed from Russia's annual GDP, something that will have significant implications for its global influence. Unless Russia can extend new partnerships, reshaping how its position in world politics is perceived, its future influence on and partnerships with other countries remain uncertain.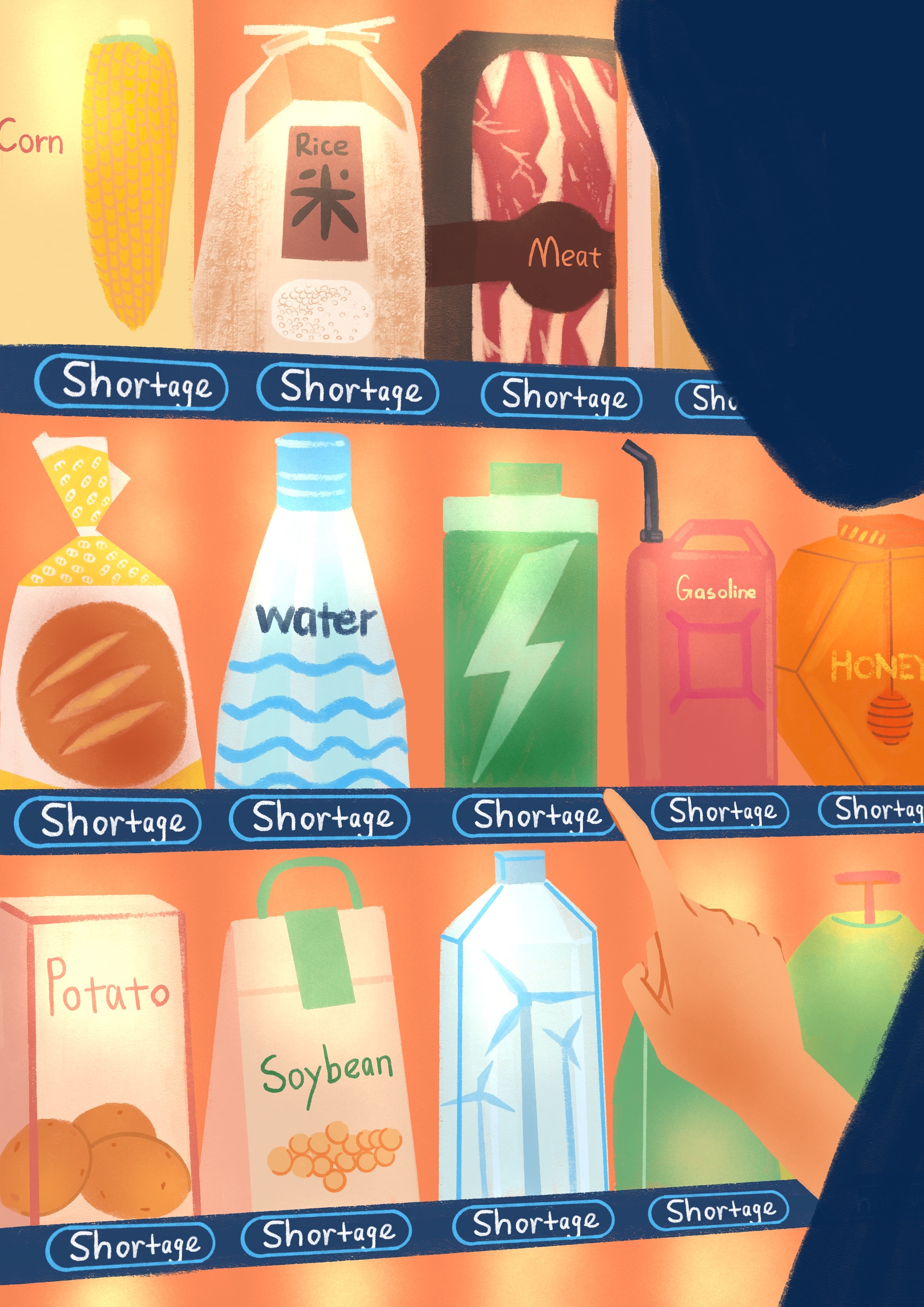 1. Kristine Aquino and Netty Idayu Ismail, "Junk Russia Bonds Mirror Ruble Drop as Sanctions Bite," Bloomberg.com (Bloomberg, March 1, 2022), https://www.bloomberg.com/news/articles/2022-02-27/russia-bonds-now-junk-set-to-reel-from-central-bank-sanctions.
2. Person, "Inflation in Russia Hits Highest in More than 20 Years," Reuters (Thomson Reuters, April 13, 2022), https://www.reuters.com/world/europe/inflation-russia-hits-highest-more-than-20-years-2022-04-13/.
This article is from the April issue of TI Observer (TIO), which is a monthly publication devoted to bringing China and the rest of the world closer together by facilitating mutual understanding and promoting exchanges of views. If you are interested in knowing more about the April issue, please click here:
——————————————
ON TIMES WE FOCUS.
Should you have any questions, please contact us at public@taiheglobal.org