Strengthening China-India Economic and Trade Cooperation
April 26, 2022
About the author:
Qian Feng, Senior Fellow of Taihe Institute, and Director of the Research Department of the National Strategic Institute, Tsinghua University
---
For more than two years, China-India relations have suffered considerable setbacks in the shadow of border tensions and conflict. The relationship has hovered in a lack of strategic momentum, mutual trust and high-level exchanges, and frustrated efforts to improve China-India ties. The current Russia-Ukraine war has coalesced the non-Western majority of the international community, brought forward a broader consensus and provided common enlightenment and an objective opportunity for the revival of China-India relations.
The Russia-Ukraine war has further divided the world into various camps. As the two major developing and emerging countries, China and India share many common interests in maintaining international peace and stability and have made similar policy choices according to the merits of the Russia-Ukraine crisis and their own interests. Their highly similar positions on Ukraine, calling for a ceasefire as soon as possible, advocating for peace talks, and not taking sides, demonstrates common interest. However, the frictions between China and India over the past two years have masked the consistency between the two countries in international cooperation.
It was widely noted that Chinese Foreign Minister Wang Yi visited India last month and held frank and in-depth talks with Indian leaders. This has been the highest level of visit to India by Chinese officials in the past two years since the outbreak of the border conflict. China's willingness to meet India halfway and implement the consensus of the two countries' leaders illustrates the importance placed by China on repairing bilateral relations.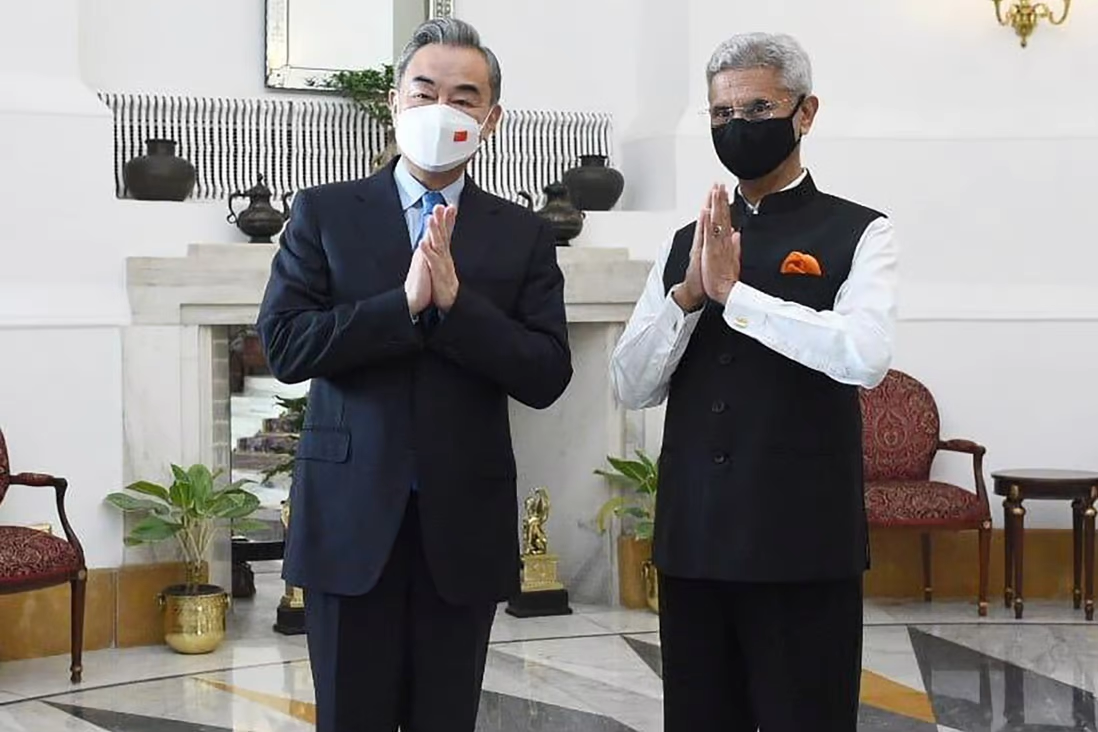 (Source: www.scmp.com)
No fundamental or irreconcilable contradiction exists between China and India. As developing countries with huge populations, peripheral "conflict" is detrimental to their pursuit of economic development and improvement of people's livelihoods. In light of the current international situation, the two independent and emerging powers can build on their shared interests to develop a vision and pattern of engagement beyond specific frictions. The narrative amongst certain sectors of Indian society, that China opposes India's economic development and rise to great power status, does not stand up to scrutiny. In fact, China has historically recognized the special significance of "dragon and elephant dancing." In 2019, President Xi Jinping stressed that "China hopes itself will develop well and wishes India the same," and that China and India should be partners for mutual success and "illuminate" each other.
The economies of China and India possess huge market potential and are highly complementary. In 2021, bilateral trade reached US$125.66 billion, up by 43% year-on-year, exceeding US$100 billion for the first time. This demonstrates how economic and trade cooperation increasingly provides a win-win model that meets the actual needs of the two countries. Economic and trade cooperation has been particularly fruitful for India's development of infrastructure, automobile manufacturing, mobile communications, white goods, pharmaceutical, and biological industries. Direct benefits to India's economy include the creation of a large number of local jobs and the large-scale provision of cost-effective products for the Indian people.
The Indian market benefits extensively from the import of Chinese goods. Its 50 percent of durable consumer parts, 80 to 85 percent of compressors, and 95 percent of washing machines are imported from China. India's nearly 750 million smartphone users is second only to the Chinese market. Nearly 70 percent of Indians can now access the Internet through their smartphones. This is largely attributed to the efforts of affordable Chinese brands like Xiaomi and Vivo, which continue to bring large numbers of new users to the smartphone ecosystem. These examples not only illustrate the high complementarity between the two economies, but also the achievements of China-India economic and trade cooperation over past decades.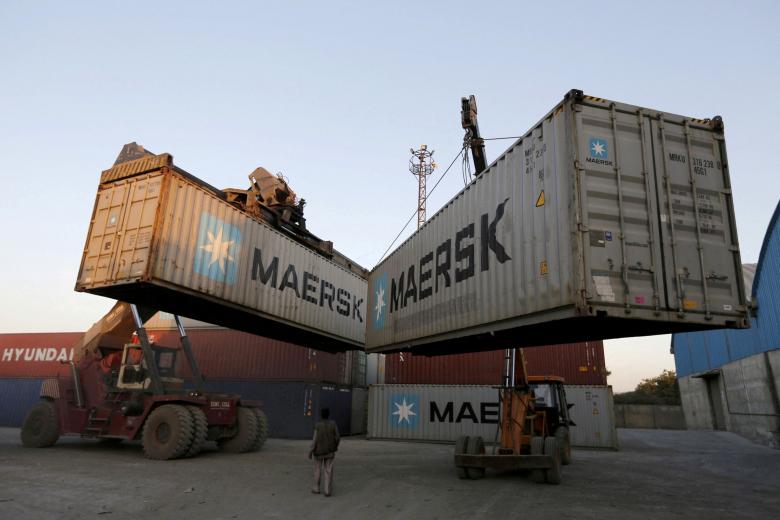 (Source: www.straitstimes.com)
Putting aside political interference, China-India economic and trade cooperation forms a positive cycle of win-win achievements rather than a "win or lose" knockout match or "zero-sum game" that benefits only one participant. Unfortunately, Indian political realities have trended to irrational suppression of economic cooperation. As such, the Indian government has taken a series of measures to suppress Chinese companies and related products in India, seriously damaging the legitimate rights and interests of Chinese companies, as well as those of Indian consumers.
The investments of Chinese companies in India not only assist New Delhi's policy of harnessing external investment to expand demand and supply, promote employment, and accelerate industrialization, but also provide Chinese companies with a profitable trade environment. However, India's current approach toward Chinese investment raises doubts that New Delhi seeks Chinese technology and capital to "lay its eggs" and is also reluctant to "feed the hens," thus making it difficult for Chinese entities to reach profitability.
India's importance as a leading emerging economy is manifested in its sustained and rapid growth since the beginning of the 21st century. In recent years, India's economic growth rate has ranked amongst the globe's best performing major economies, and its development prospects have attracted worldwide attention. Prime minister Narendra Modi has repeatedly claimed that the 21st century is the "Indian century" and promoted an ambitious goal for India to become a US$5 trillion economy by 2025 and the world's third-largest economy by 2030. For an eager and ambitious India, maintaining stable external relations with other great powers is of paramount importance to ensure continuing domestic development. Accordingly, Indian policymakers need to maintain strategic clarity in their approaches to economic and trade cooperation with China, and carefully deal with domestic populism to avoid policy traps and negative economic impacts.
For many Indians, the Regional Comprehensive Economic Partnership (RCEP), which came into force on January 1st, 2022, provokes mixed feelings. The pact, which consists of the ten ASEAN countries plus China, Japan, South Korea, Australia, and New Zealand, creates the world's largest free trade area. India's last-minute withdrawal from negotiations in 2019 was New Delhi's considered choice and must be respected by external actors. Nevertheless, it should be understood that India's national strength lies not only in its ambition but also in its vision.
China and India's joint population of 2.8 billion people accounts for two-fifths of the world's population. As such, the development path of China and India represents a new development model different from that led by Europe and the United States since the 18th century. Despite the challenges of resolving bilateral historical issues in the short term, China and India can expand cooperation and create better conditions for strengthening the foundations of mutual trust and facilitate the resolution of bilateral differences. Of particular importance are joint efforts to expand economic and trade cooperation that create an open, fair, and just business environment to support yet more bilateral cooperation. Together, China and India can harness their win-win economic partnership to ensure both visible and tangible benefits for the livelihoods of their vast respective populations.
This article is from the April issue of TI Observer (TIO), which is a monthly publication devoted to bringing China and the rest of the world closer together by facilitating mutual understanding and promoting exchanges of views. If you are interested in knowing more about the April issue, please click here:
——————————————
ON TIMES WE FOCUS.
Should you have any questions, please contact us at public@taiheglobal.org