Digital Trust and Digital Social Order—Message from the 2022 Two Sessions
March 29, 2022
About the author:
Christian John Hayward, TI Youth Observer
Kang Yingyue, International Communications Officer of Taihe Institute, and TI Youth Observer
---
The annual "Two Sessions" in China are often held up as a barometer to signal what social issues the Chinese government is looking to tackle for the future. Mainly set up as a meeting of the National People's Congress (NPC) and the National Committee of the Chinese People's Political Consultative Conference (CPPCC), it is an important event for China analysts to take note of, as it is the only annual meeting of these two important players in the PRC's political system.
(Source: www.theguardian.com)
As the country hopes to leave the COVID era behind and new international challenges arise, the Two Sessions have become increasingly important as a window through which the international community looks at China. A vast number of topics have been discussed, from military to economy, and from infrastructure to social issues. Among them, proposals that push societal changes have caught more attention from the public than political and economic ambitions. And among all the proposals, those that concern Internet supervision particularly stood out.
With the rise of different social media platforms, there have been talks of a major change in the way people's personal data is collected and shared as well as social media's effect on the minds of individuals, especially young people.
This trend has been exacerbated since the outbreak of COVID-19 when contact-tracing apps are widely used to monitor people's real-time location, and people's daily activities such as shopping, which has been moved completely online.
So far, there has been growing evidence that suggests that certain social media are having an adverse effect on developing minds. For example, Mark Zuckerberg has been under public scrutiny with his "Meta" rebranding and the effects his platforms (Facebook and Instagram) may have had on the minds of teenage girls.
This is in addition to the rise of the spread of hate speech, amplifying far-right rhetoric in the West. While the apps (Facebook, Twitter, etc.) are not currently available in China, the rise of cyberbullying, comparable to the "cancel culture," has been a hot-button topic in China. This faux pas could have a massive lasting effect on society.1 Naturally, digital life has become a prime focus of the 2022 Two Sessions.
With the rise of such phenomena, the NPC looked at both internal Chinese reports and Western work on the health effects of social media. Gao Yu, an NPC deputy, noted the development of a "digital trust" policy that aims to maintain "digital social order" and promises a crackdown on "abuse of personal data" and "implementation of a personal information protection law."2
Wei Shizhong, Vice-Chancellor at Henan University of Science and Technology, and a member of the National Committee of CPPCC, elaborated in his proposal, "There have been many legal explanations and corresponding punishments regarding cyberbullying in China…However, due to the implicitness of online behaviors and the low legal cost of such practices in reality, the law enforcement and rights protections in such cases are facing challenges."3 Wei's argument was echoed by industry experts as well. Li Xuezheng and Wang Yong, who have witnessed how the serious impacts cyberbullying has caused on society, referenced the "813 incident" last year—a controversy around a photo of a Chinese celebrity Zhang Zhehan visiting the Yasukuni Shrine in Tokyo, Japan, which shattered Zhang's career and led to the "cancelation" of Zhang on the Internet. The photo eventually turned out to be deliberately altered by the "Internet Water Army"—fake accounts created to manipulate online comments—in order to reduce rivalry in the name of nationalism.4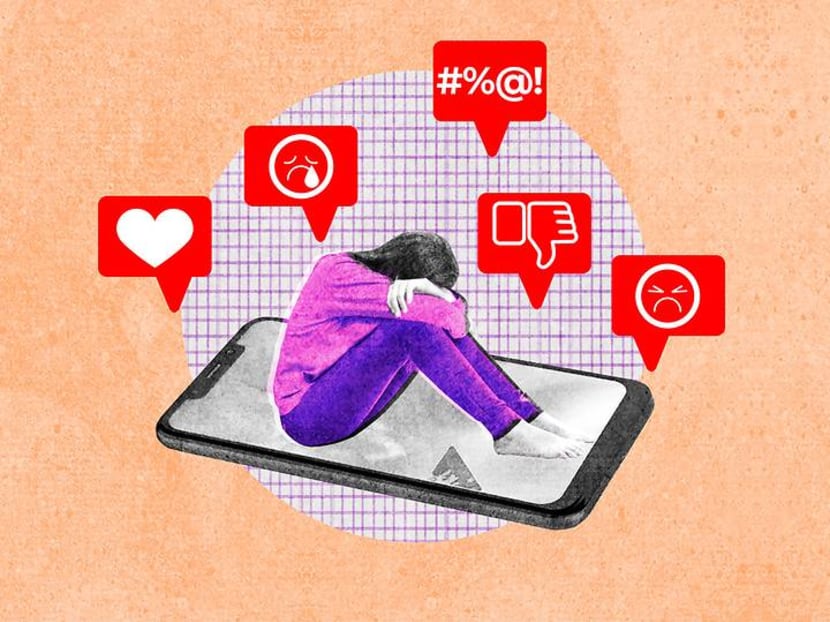 (Source: cnalifestyle.channelnewsasia.com)
With Zhang's case returning to public eyes with a different direction during the Two Sessions, Wei's proposal to "include serious cyberbullying into criminal charges" gained wide support from Chinese netizens, urging for stiffer regulations and heavier punishments for cyberbullying to be introduced.
Moreover, in recent years, as metaverse became a buzzword in the tech world, Chinese tech titans such as Tencent, ByteDance, and Baidu have already applied for patents related to the metaverse technology developments, bringing issues related to data security, information protection, and speculation to the fore.
Unsurprisingly, these issues were featured at the Two Sessions. Zhang Ying, a member of the CPPCC said that China's metaverse focused too much on entertainment experience upgrades and lagged behind in key technology developments.5 There is a desperate need for regulation, Zhang emphasized.
Kong Falong, a deputy to the NPC and Party Secretary of a rural credit cooperative in the southeastern Jiangxi province, shared a similar view. Kong held that by pouring more investment to nurture talent and support metaverse technology developments, the country could take a leading position in the new race. Yet, the sector should be regulated appropriately so that personal information is secured and individuals can navigate the web safely.6
It is suggested that the Chinese government is trying to pass a law that functions similarly to the General Data Protection Regulation (GDPR), a regulation in EU law on data protection and privacy in the EU and the European Economic Area. Abuse of personal data by third parties has become an important area of debate in the West, with many countries following strict GDPR guidelines to help stem the growing number of identity theft cases and information leaks. To stay attractive to the West after COVID-19 and the precarious situation with Russia, China may be aiming to take more steps not to decouple, but to legally align itself more to existing international rules and regulations.7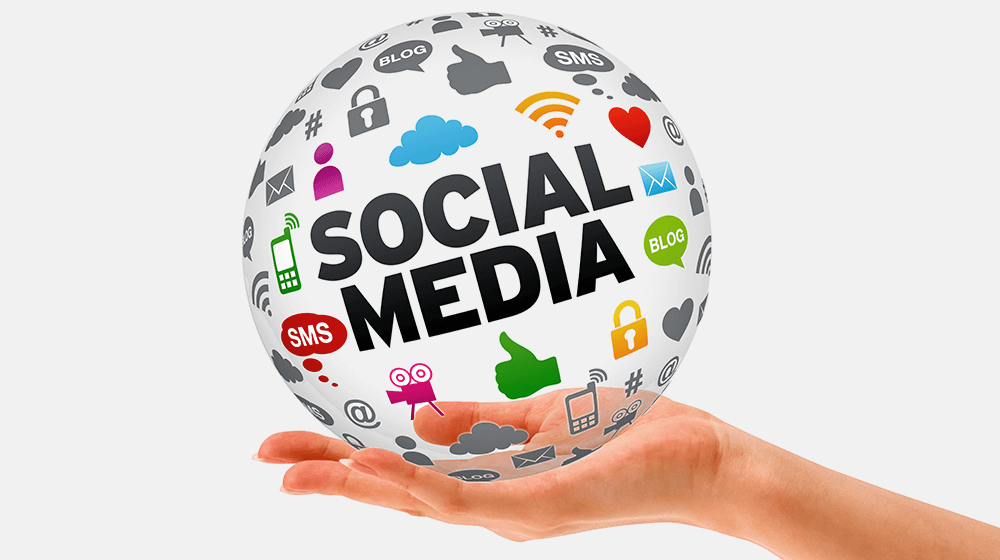 (Source: smallbiztrends.com)
Ultimately, the future is filled with uncertainties. However, the Two Sessions can lead analysts to a far better understanding of how the Chinese government develops policy and legislation and how laws are implemented. For the West, the internal workings of the Chinese government can be quite opaque, and the meetings can seem dense and challenging. But as mentioned before, the Two Sessions can be seen as a litmus test of what issues are concerning the people and the ruling party. It is a major event that shows how China's governing methodology has developed over the years. In other words, to find a place for future cooperation with China to take place, the world should look to the Two Sessions to find inspiration.
1. Bingqing Yang, "China's Nationalist Cancel Culture." The Diplomat. Sep. 05, 2021, last accessed Mar. 14, 2022. https://thediplomat.com/2021/09/chinas-nationalist-cancel-culture/
2. Liang Si, "Ask Two Sessions: How do we build 'digital trust'?" CGTN. Mar. 9, 2022, last accessed Mar. 15, 2022. https://www.youtube.com/watch?v=MZy4ZewX0JU&list=LL&index=2
3. "Cyberbullying under spotlight as delegates arrive for China's 'two sessions'." Daoinsights. Mar.7, 2022, last accessed Mar. 16, 2022. https://daoinsights.com/news/cyberbullying-under-spotlight-as-delegates-arrive-for-chinas-two-sessions/
4. Ibid.
5. Timmy Shen and Ningwei Qin, "'Metaverse' enters government radar at China's Two Sessions." Forkast. Mar. 7, 2022, last accessed Mar. 17, 2022. https://forkast.news/metaverse-government-radar-china-two-sessions/
6. Ibid.
7. Eddy Bekkers and Sofia Schroeter. An Economic Analysis of the US-China Trade Conflict. World Trade Organization, Feb. 26, 2020.
This article is from the March issue of TI Observer (TIO), which is a monthly publication devoted to bringing China and the rest of the world closer together by facilitating mutual understanding and promoting exchanges of views. If you are interested in knowing more about the March issue, please click here:
——————————————
ON TIMES WE FOCUS.
Should you have any questions, please contact us at public@taiheglobal.org