The Importance of Public Trust and Policy Compliance Among Chinese Citizens in Times of Crisis
March 01, 2022
About the author:
Marco Carrasco-Villanueva, Economist, Specialist in Monitoring and Evaluation at the Ministry of Women and Vulnerable Populations of Peru, Research Associate of Seed of Change Consulting, Brooklyn, NY; NASA Space Apps Local Lead for Lima, Peru, and TI Youth Observer
Raquel Sánchez-Mejía, Organizational Psychologist, HR Professional and IT Recruiter at Gestión y Sistemas, and NASA Space Apps Local Co-Lead for Lima, Peru
---
Since the end of 2019, COVID-19 has continued to advance as a global pandemic. This has been a test for the public health systems of countries all over the world. After struggling to manage the rapid advance of the pandemic during its first stage, mainland China has successfully contained the advance of COVID-19 in its territory. To do so, it has implemented a standardized system of prevention and control that has proven to be among the most effective in the world.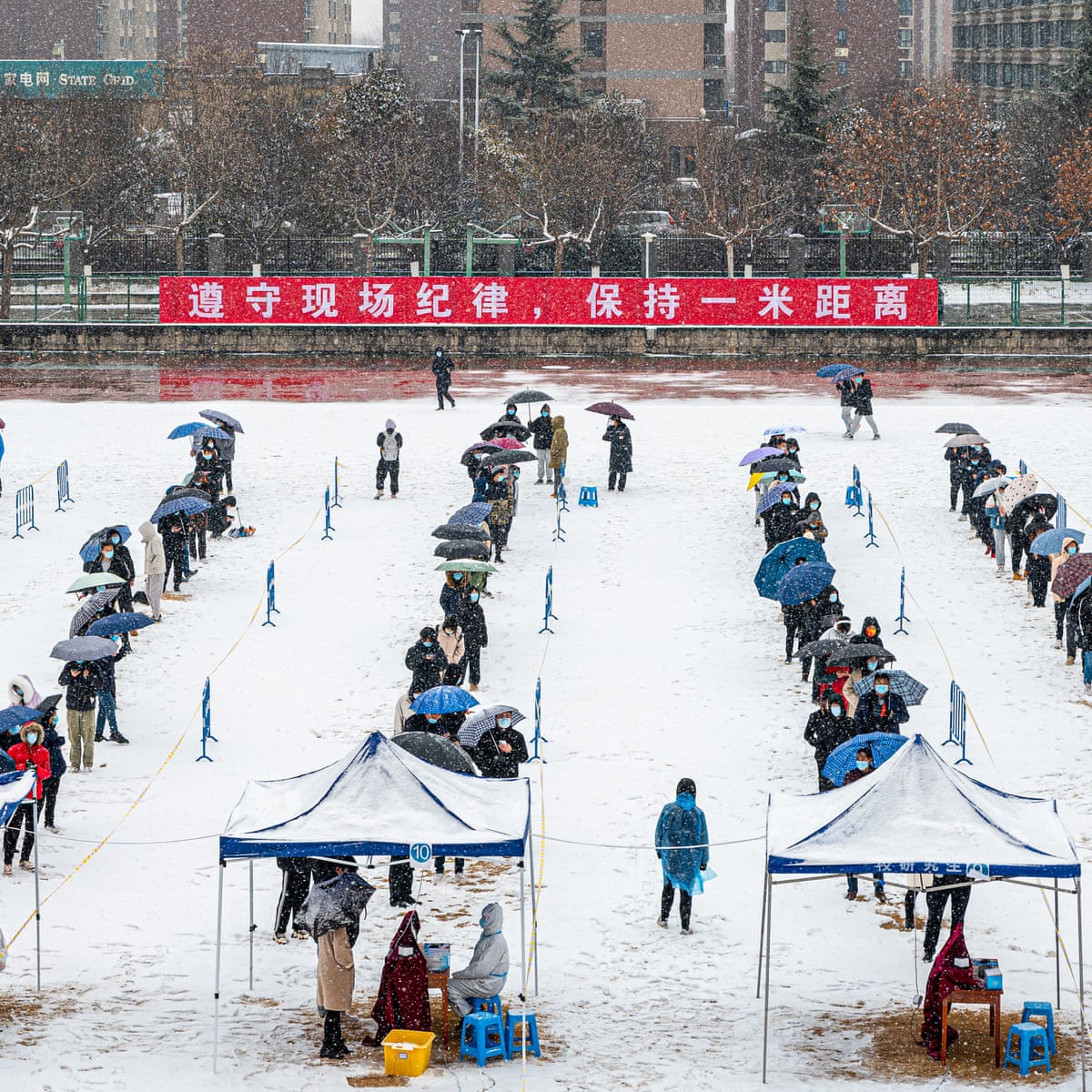 (Source: www.theguardian.com)
China has been the first economy to emerge from the pandemic, and its science-based, people-oriented, and multifocal COVID-19 response has gained wide local support ever since. In mid-2021, in response to various new variants of the virus, this Chinese strategy advanced to one called "Dynamic Zero-COVID." This strategy has sought to minimize the impact of the pandemic on the economy, society, and daily life of people as much as possible, through vaccination, quick and accessible tests, quarantine and isolation, and the proper use of technologies for the rapid identification of at-risk people to prevent them from accessing social spaces and spreading the virus. China has thus reached a balanced control of the pandemic with important socioeconomic stability before many other nations.1
As more time has passed after the start of the pandemic, the remarkably successful Chinese strategy against COVID has become more respected by most Western countries, although some struggle to recognize this explicitly. China's set-up of intelligently focalized quarantine zones, its extensive testing capacity, its use of technologies for highly successful contact tracing, and the day-to-day government fight against the spread of COVID-19 before it reaches a point of no return are all observed with interest.
Other countries seek to understand how this strategy has worked so well for China and not so well for others. Although there are several interconnected reasons for this, the public trust and compliance to government rules and policies by most Chinese citizens has been the key to maintaining the health of their 1.4 billion population.2 Despite many Western countries' initial criticism of Chinese measures at the start of the pandemic, time has proven that China's COVID-19 strategy has been one of the most successful. Not only has it preserved general public health, but it has also allowed the Chinese government to gain even more legitimacy among its people for the coming years.
Indeed, a study from Harvard University released in 2020, which surveyed Chinese citizens from several years ago up to the eve of the start of the pandemic,3 quantitatively and independently identified that China was one of the countries with the highest level of trust and satisfaction with its government in the world. More than 80% of participants expressed being satisfied or very satisfied. The capacity and effectiveness of sub-national governments in China were also assessed to be positive for the local, regional, and national governments with higher institutional levels found to be the most trusted and respected. It was also identified that these assessments do respond to real-life changes in citizen well-being. This indicates that the level of satisfaction with the government could indeed deteriorate in the face of difficult circumstances or in the context of bad government measures, such as a slowdown in the Chinese economy or the deterioration of the quality of the environment in certain regions. Therefore, China's current level of material well-being is the result of long and complex processes that are still far from over, but that so far has proven to be well received by its citizens. As Anthony Saich and Edward Cunningham, professors at the Harvard Kennedy School of Government, have suggested, it is important to note that across the course of their lives (i.e. in the last four decades) many Chinese citizens have moved from a very precarious situation to one of broad economic and social well-being, where each day is better than the last.4 In this sense, perspective and contrast with the past are remarkably important in China. It is a country that, although still in development, does already provide notable well-being to the majority of its citizens, and even more importantly, it also provides them with a promising and even better future.
Despite the context of today's pandemic, and contrary to what many abroad initially conjectured, recent studies have also shown that the satisfaction of Chinese citizens with their government has not decreased at all. On the contrary, it has even improved in some respects, leading to even higher levels of trust towards the government when dealing with difficult circumstances.5 This is among the main reasons why the Chinese population recognizes its government as a valid institution with precise instruments for the protection and management of such crises.6 There is much gratitude towards the government for its efficient policies during this period, particularly when compared with the governments of other countries who have had to deal with similar situations and have not done so successfully.7 For instance, while some mainlanders did express criticism, doubts, and concerns at different stages of the pandemic regarding the implementation of technology for contact tracing and health identification in China, the acceptance of these tools for a greater societal good has been gradually improving and concerns about privacy violations have diminished as technologies have proven to be effective in their goals.8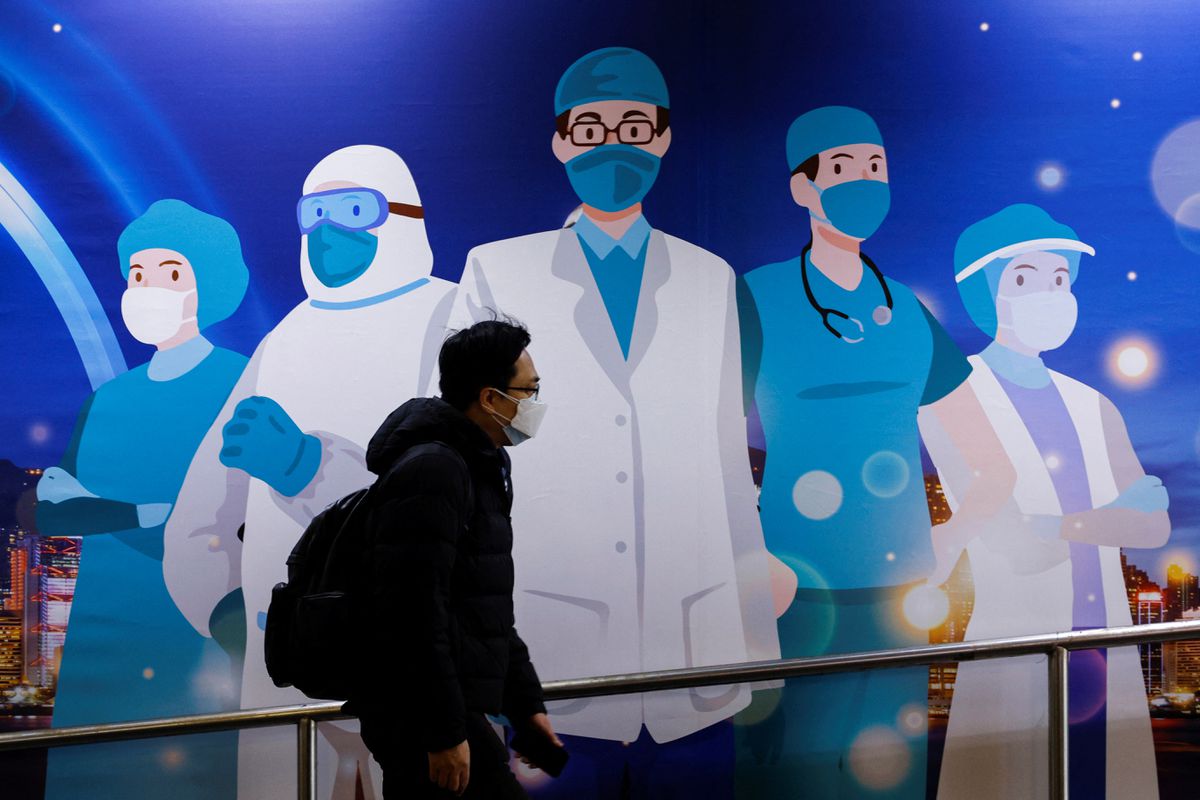 (Source: www.reuters.com)
Nevertheless, despite the great results so far, as the pandemic evolves and the Dynamic Zero-COVID policy continues, China and its citizens do face several challenges ahead. The hermetic management of foreign mobility has made it possible to control the virus. This, however, has limited the continuity of the expansion of China's relations and the projection of its influence across the world. Something that until pre-pandemic times had been part of President Xi Jinping's approach, through initiatives such as the Belt and Road, now needs to be projected and oriented considering the post-pandemic future. Furthermore, how China and its population will deal with the massive expansion of the virus abroad and even in its special administrative region of Hong Kong remains to be seen in the coming months. As Thomas Hale, Professor of Public Policy at the University of Oxford, puts it, citizens have extended confidence in their government while realizing that they are able to manage these kinds of public health problems better than many Western countries. While positive, this still poses challenges as to whether potential outbreaks will be handled similarly in the future.9 Overall, in years where health care has been making headlines around the world, China has managed to flatten the curve and contain the virus with successful policies that have made its people more secure of its country and of its government. While more challenges will always appear in the future, from what has been seen during this pandemic, China and its people seem to be one of the most prepared nations to face and overcome any coming threat. Time will tell.
1. Jue Liu, Min Liu, Wannian Liang, "The Dynamic COVID-Zero Strategy in China." China CDC Weekly. 2022, 4(4): 74-75. doi: 10.46234/ccdcw2022.015
2. Chris Buckley, Vivian Wang and Keith Bradsher "Living by the Code: In China, Covid-Era Controls May Outlast the Virus." The New York Times. Jan. 30, 2022, last accessed Jan. 30. 2022. https://www.nytimes.com/2022/01/30/world/asia/covid-restrictions-china-lockdown.html
3. Edward Cunningham, Tony Saich, and Jessie Turiel. Understanding CCP Resilience: Surveying Chinese Public Opinion Through Time. Ash Center for Democratic Governance and Innovation. July 2020, last accessed Jan. 30, 2022. https://ash.harvard.edu/publications/understanding-ccp-resilience-surveying-chinese-public-opinion-through-time
4. Dan Harsha, "Long-term Survey Reveals Chinese Government Satisfaction." Harvard Gazette. July 9, 2020, last accessed Jan. 30, 2022. https://news.harvard.edu/gazette/story/2020/07/long-term-survey-reveals-chinese-government-satisfaction
5. Zhenhua Su, Shan Su and Qian Zhou, "Government Trust in a Time of Crisis," China Review, 21(2), 87-116.
6. Cary Wu, et al., "Chinese Citizen Satisfaction with Government Performance during COVID-19," Journal of Contemporary China, 30(132), 930-44. https://doi.org/10.1080/10670564.2021.1893558
7. Cary Wu, "Did the pandemic shake Chinese citizens' trust in their government? We surveyed nearly 20,000 people to find out." The Washington Post. May 5, 2021, last accessed Jan. 30, 2022. https://www.washingtonpost.com/politics/2021/05/05/did-pandemic-shake-chinese-citizens-trust-their-government
8. Yue Gao, Jidong Chen and Zhilin Liu, "Government responsiveness and public acceptance of big-data technology in urban governance: Evidence from China during the COVID-19 pandemic." ScienceDirect. Mar. 2022, last accessed Jan. 30, 2022. https://www.sciencedirect.com/science/article/pii/S0264275121004352
9. Emma Graham-Harrison, "How much longer can China keep up its zero-Covid strategy?" The Guardian. Jan. 1, 2022, last accessed Jan. 30, 2022. https://www.theguardian.com/world/2022/jan/01/china-zero-covid-strategy-beijing-policy-protecting-public-health-coronavirus
This article is from the February issue of TI Observer (TIO), which is a monthly publication devoted to bringing China and the rest of the world closer together by facilitating mutual understanding and promoting exchanges of views. If you are interested in knowing more about the February issue, please click here:
Should you have any questions, please contact us at public@taiheglobal.org