On May 2nd and 3rd, 2018, the Sustainable Energy for All hosted the 4th annual international forum in Lisbon, the capital city of Portugal, presented by over 1,000 guests from international organizations such as the United Nations, the World Bank, governments, businesses and research institutions. Through speeches, workshops and discussions, this forum helped to realize the Goal 7 of the Sustainable Development Goals, namely ensuring access to affordable, reliable, sustainable and modern energy for all by 2030. Taihe Institute was invited to attend this forum.
The forum, of which the theme was "Leaving No One Behind", was hosted by Mrs. Rachel Kyte, Chief Operating Officer of SEforALL and special representative of Secretary General of the United Nations. Antonio Guterres, Secretary General of the United Nations specially expressed in the speech video the significance of this forum in realizing the SDGs. Guests presented mainly exchanged views on topics like the current situations of sustainable energy for all worldwide, relative policies and approaches of different countries, potential challenges for energy and coping methods, etc.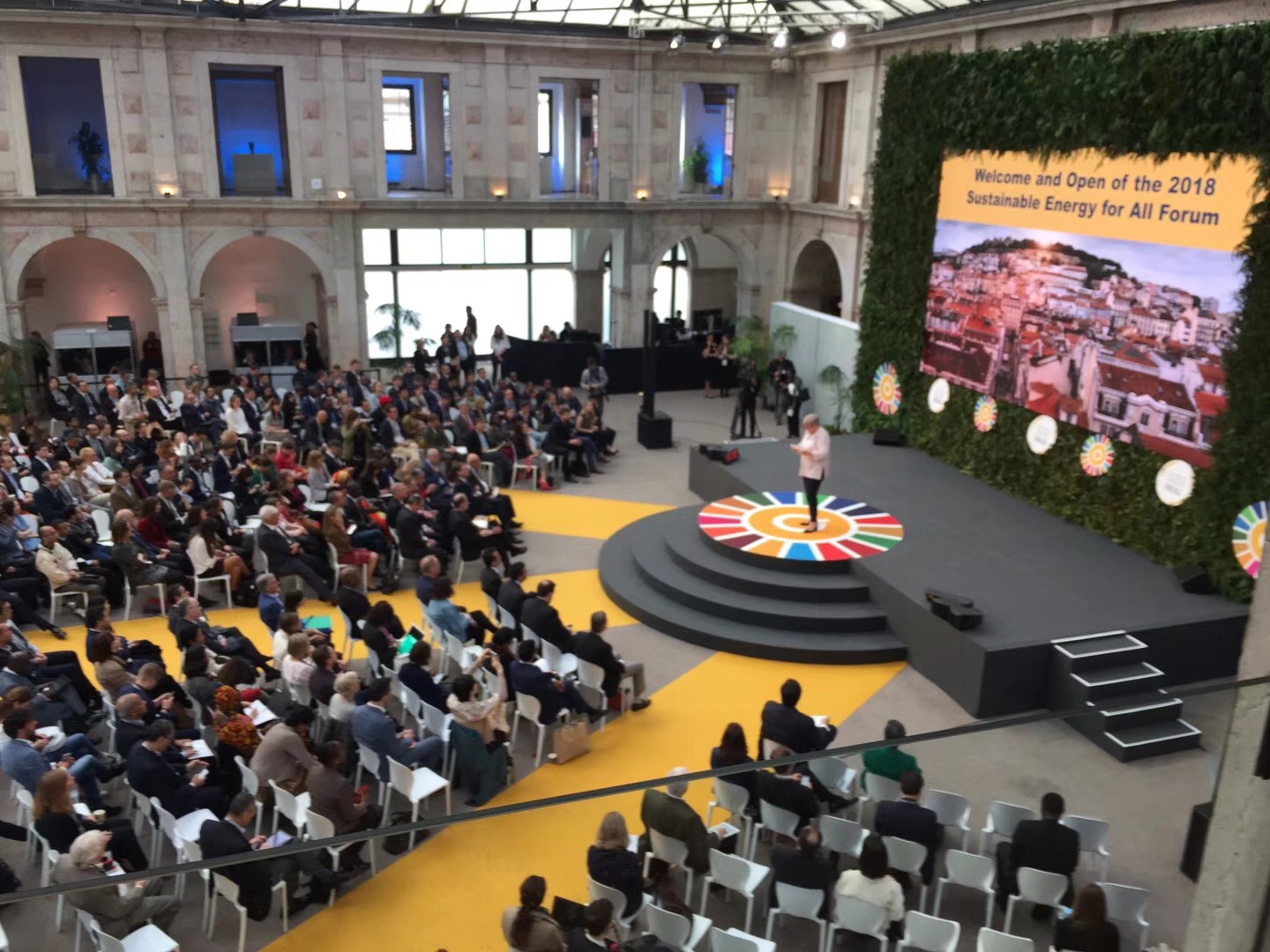 Developing and promoting renewable energy can help to achieve the SDGs. The SDGs include 17 global goals, which can be divided into three categories, namely development for mankind, sustainable growth and environment sustainability. Goal 7 is to ensure access to affordable, reliable, sustainable and modern energy for all by 2030. Currently, there are still 1 billion people around the world have no access to electricity, and the road ahead of realizing universal access to energy remains bumpy. While to achieve Goal 7 can be facilitated by developing and promoting renewable energy. Many energy plans based on renewable energy boast relatively low cost, easier access and convenience of customizing. Offering these services of energies and resources can help sustain the existing level of people's living and improving their wellbeing. In the meantime, developing renewable energy also brings benefits for achieving other SDGs goals, such as mitigating the effects on local and global environments brought by energy consumption and boosting environment sustainability.
Renewable energy serves as a fundamental and ever-growing part of the transformation of global energy nowadays. More than 170 countries have set up development goals of renewable energy, and about 150 countries have started to invest in renewable energy technologies by adopting policies and measures to attract more capital. Currently, about 20% of the energy consumed worldwide comes from renewable energy. And the newly increased production capacity of renewable energy around the world have exceeded that of the unrenewable energy since 2012. In 2015, the newly increased production capacity of renewable energy reached 154 GW, accounting for 61% of the total amount of the world newly increased production capacity of electricity. China is one of the main driving forces of the investment growth of global renewable energy, especially solar energy.
Conditions of the renewable energy development in EU. The European Commission and the International Renewable Energy Agency (IRENA) jointly presented a report to the forum. The main contents are as follows: the percentage of the EU's renewable energy in its total energy consumption is likely to be doubled, increasing from 17% in 2015 to 34% in 2030; all EU members will probably lower the cost for using renewable energy to a large extent; renewable energy is of great significance to reducing the carbon emission of EU's electrical system in a long term; EU's electrical department is able to accommodate a larger percentage of solar power and wind power generation; the space of using renewable energy in heating and cooling systems is quite big, accounting for around one third of EU's untapped potential of renewable energy; all transport systems where renewable energy can be used should be considered and adopted in order to achieve the long-term goal of carbon emission reduction; bio-energy will become a key form of renewable energy.
The World Bank team talked about the current situation of Goal 7 of SDGs. Certain achievements have been obtained in applying and promoting renewable energy around the world, which, however, is still far from being enough to meet the requirements of Goal 7. To achieve the target, the increasing speed of energy efficiency must be doubled, and the proportion of renewable energy in the total global energy consumption must be further improved.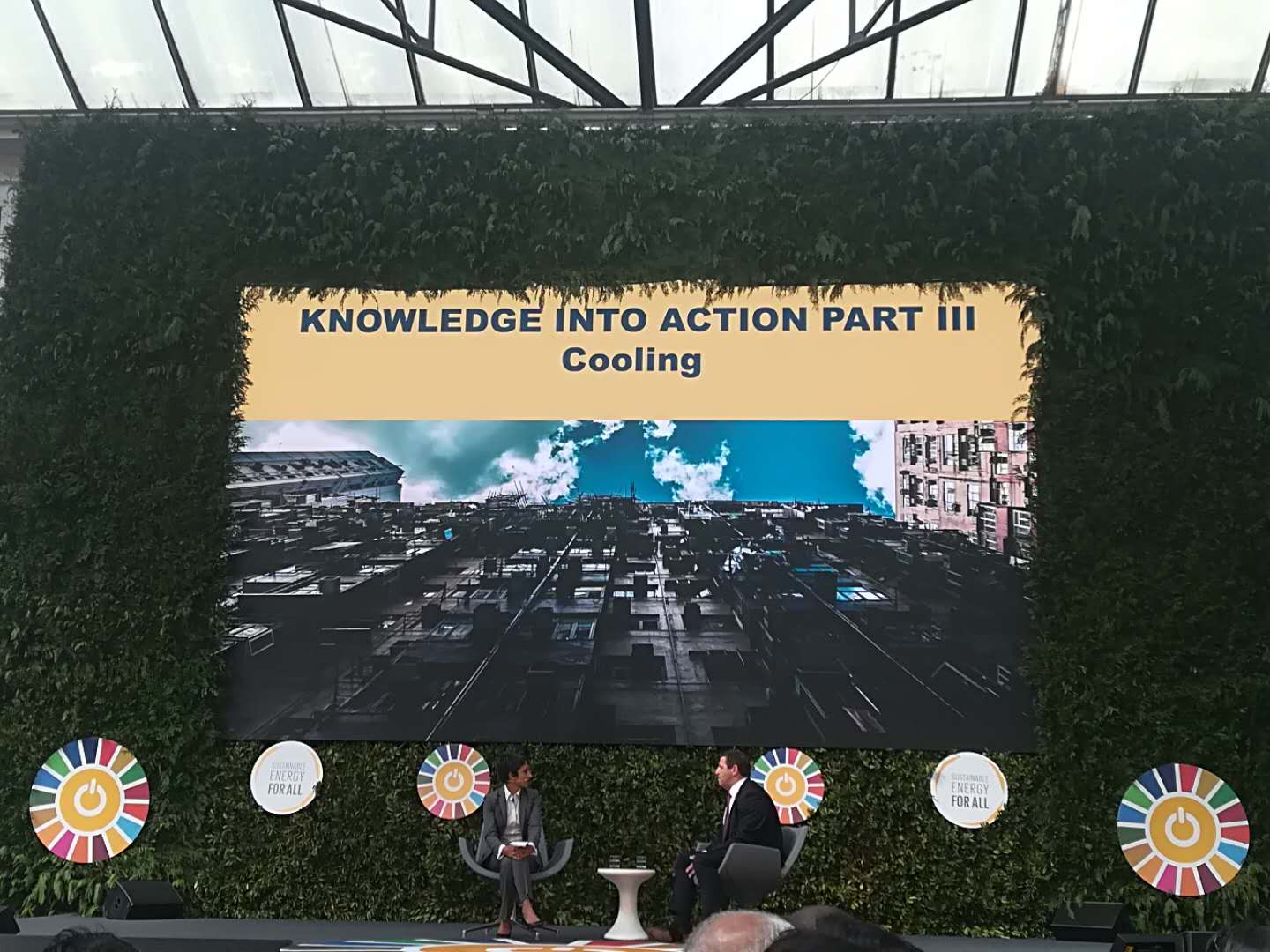 SEforALL planned to hold more regional activities next year, with more intense focus on the status quo and trend in different countries and areas. During the conference, representatives from Taihe Institute had an in-depth discussion on the possibilities of cooperation at various levels with the hosting parties and guests of various fields. In the future, Taihe Institute will continue to seek deeper cooperation between the sustainable development session of the Taihe Civilization Forum and SEforALL, thus contributing more to the common wellbeing of mankind.
—————————————————————
Taihe Institute. Focus on the need of times.
Should you have any questions, please contact us at public@taiheglobal.org