On April 15th, Mrs. Nadine Tournois, a management leader of Europe and dean of the Business Management College of the University of Nice Sophia-Antipolis was invited to Taihe Institute and had an in-depth discussion with the researchers of Taihe Institute on the topic of "Artificial Intelligence, Management and Society".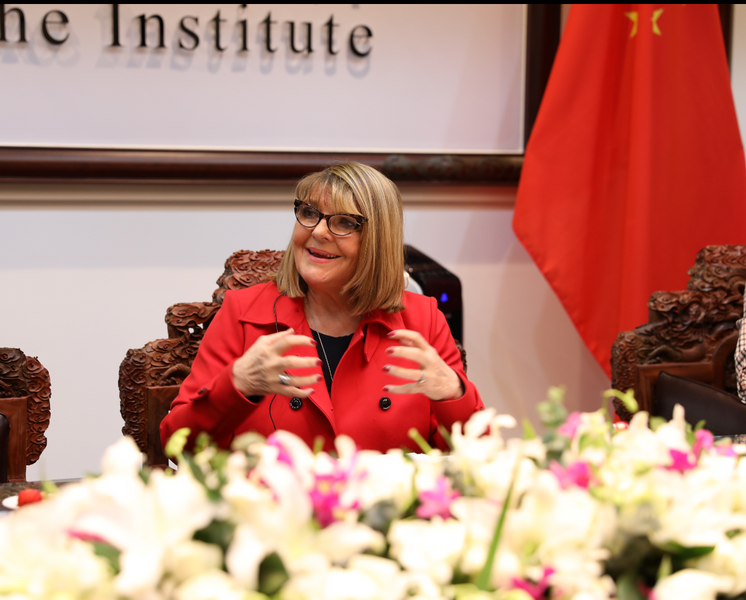 Mrs. Nadine Tournois once won Legion of Honour and was selected as the figure of the Who's Who in the World for her rich experience in human resources, marketing and cross-cultural management. She is good at leading people to think further. Despite giving answers directly, she would offer guidance to people on promoting and exploring concrete action through practical anticipation and effective analyses.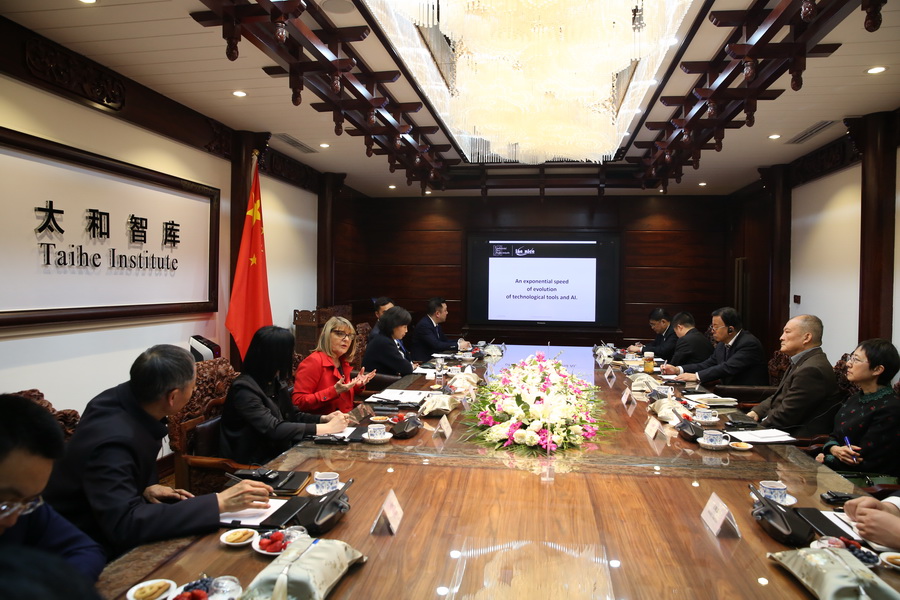 She held that AI technologies will bring huge influence to various industries in our society such as transport, tourism, healthcare and energy. Meanwhile, investment and management models of businesses will be greatly transformed due to the development of AI. And business decentralization, disintermediation, and deplatformization will become a new trend. She said, "Compared with the treats brought by AI, I'm more worried about the foolishness of human and the natural world. We should embrace and make full use of AI, facilitating the integration of digital ecosystem and improving people's wellbeing with the help of deep learning, big data, and blockchains."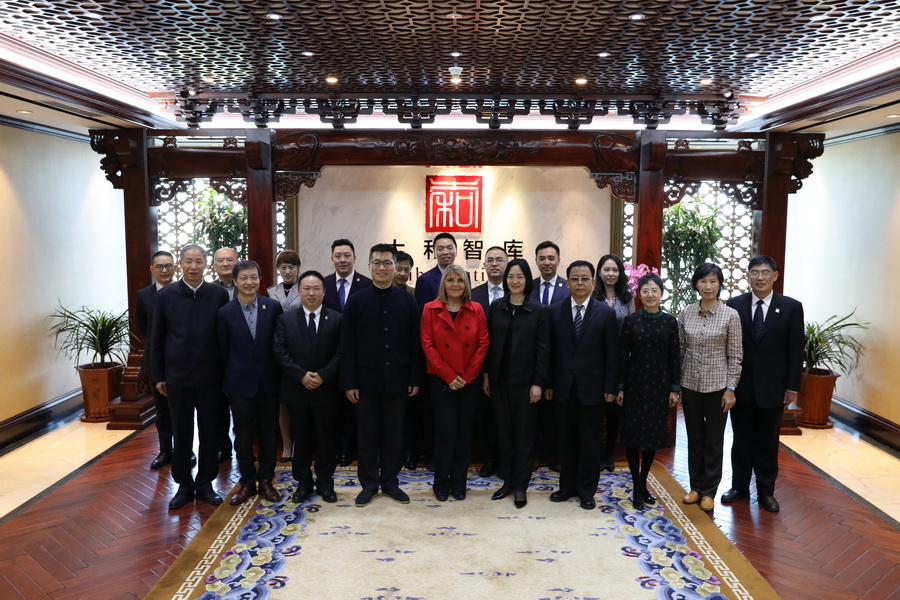 Taihe Institute has always viewed "seeking common value of mankind" as its noble mission. It will continue to pay attention to the development of AI and other high-end technologies and promote the coexistence among different civilizations.
—————————————————————
Taihe Institute. Focus on the need of times.
Should you have any questions, please contact us at public@taiheglobal.org